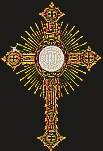 IIn Loving Memory
Louis Klausen
my beloved grandfather
Jan 28 1922- Nov 28, 1999
I love you, Rest in Peace
Conster's Museum of Godzilla celebrates 5th year anniversary!

In September of 1995, as I lay on top of the bed in my mother's house, I remember my husband ragging on me for the thousandth time to make a web page. It was something I had absolutely zero interest in, but I was too much of a wimp to put my foot down and tell him to f*** off. And anyway what was I going to write about?
I already knew of Mark Meloon's kewl Godzilla page, as well as Bob's Godzilla page, which had interesting synopses but never seemed to be finished. So I sat my little behind in front of the rickety old MacPlus and I began to write...

and write...

and write..

and write some more. This at a time when the movies, from Godzilla Vs. King Ghidora '91 to G Vs. MechaGodzilla '93 were not yet released here. (SpaceGodzilla was not yet available thru mail order and Destroyer had not yet been filmed.)
After the synopses were finished, I turned my attention to new projects. "Interview with Godzilla", "Kaiju Beauty Tips", "Christopher's Corner", and other wacky ideas began to hit the spotlight. In November of 1995, when my son was 11 months old, the page went online.
Gradually, the readers flocked to see this brightly shining star, and others would soon join: Barry's Temple of Godzilla which came online less than a month later (sorry Barr... Mine was November and yours was December!) :) Saiko's GojiWorld which was a spinoff of his Euro-Goji page, Jim Walsh's Ogasawara Island, and many many more.
I began to receive notes from all over the place, from strangers in remote places who gradually became my very best of friends. I wish to thank them all right now:

| | |
| --- | --- |
| Masahiro Kitada | Hiroaki Kitamura |
| Toshinori Kanda | Saiko Genso |
| Tada-chan | Jim Walsh |
| Gertrude Smith | Lenell Bridges |
| Mark Putt | "Splinter" |
| Joe Polchlopek | "Martylover" |
| Mike Miller | Barry Goldberg |
| Mark Meloon | Scott Walker |
| Kaiju-Girl | Keith Stevens & fam |
| Richard Bridwell | Armand Vaquer |
| J. Christian Grymer | JR Lipartito |
| Kristiann Pasaba | Steve Zivanic :-) |
| Hott Tyler | Deadite300 |
| Gojira0012 | Dave (Zoromyster) |
| Buck Dharma | George Takei |
| Sandy Roeser | Chuck Saden |
| Ricky Browning | Keith Browning |
| and anyone else... | I forgot :) |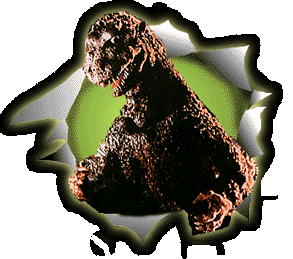 This page updated Oct.25, 2000
Hello fellow Zillafans. Conster has been ONE BUSY person don't you know. I recently started a new job as a CNA in training. I know you're thinking that I'm crazy for wanting to go into nursing but I'm not happy doing anything else. Lately I've been doing clinical and learning stuff like bed baths and shaving...which my boyfriend is crazy about my practicing on him, but oh well :) Hehe!
In any case, I take the New York state certification test sometime in late November. Wish me luck!!! :)
The Conster (CNA in training)
Love me? Hate me? TELL ME!
See others who have sent me love letters and hate mail!